New walker: Bure Gas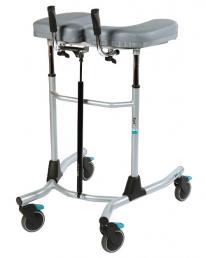 The Bure Gas Standard is a quality walker with gas strut assisted stepless height adjustment.
Adjustment is made using a release lever located so that both of the carer's or user's hands can easily reach it.
Ergonomically designed handles that are steplessly adjustable in every direction for optimum individual adaptation.
The walker can be used with a footplate that makes patient transits easy.
The Bure Gas Small is a narrower version specially adapted to work in confined spaces such as at home or in some care accommodations, and to perform flexibly in every situation.